So what am I doing for my birthday? Why, working on a Kickstarter campaign page for Graceless, of course! I'm so excited to finally be continuing Andrea and Robert's adventure, and it's been so much fun to figure all the rewards, perks, and fun things we're doing to get everyone involved in the campaign! It's super scary too, but I'm learning so much!
If you want to come along for a monstrous, urban fantasy ride—as our characters are chased by a demon in a world gone crazy—hit the notify me button on the page linked below!
https://www.kickstarter.com/projects/estherjones/graceless.
For a thousand years, I was a demon's slave.
Two people saved me. Only one lived.
Robert sacrificed irreplaceable alliances to bring me to this world.
But the illegal magic that freed me triggered a huge outcry.
Now the demon has followed me here—and he's fueling a massive war between mundane and magic that threatens to engulf the whole globe.
Does my life really balance all the death that's followed?
Can I find the strength to grow into a strong protector instead of prey? Will I be able to fight the demon and win? How can Robert and I save a world driven to hate everything we are?
We won't be making Graceless available anywhere other than Kickstarter until spring so… here's your chance!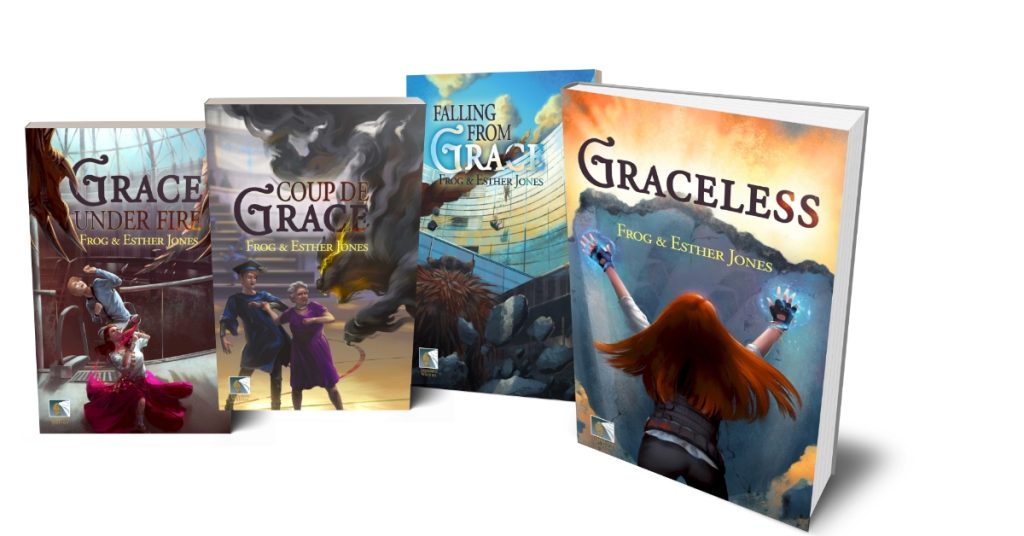 This book has been so many years in the making, and I'm thrilled to finally have it to give to you. All of you that have been so patient while we worked on this series, thank you.