In addition to being authors of fantastic stories, Frog and Esther are board game fanatics.  Honestly, this page is here so that we can refer people to it in order to let them know what we have for various parties.  But if you're just surfing, then stand back and be impressed.
I've included the Shut-up-and-Sit-down reviews for each game, primarily because we rely on Paul and Quinns to tell us what to buy, but also to give you the chance to learn more about any of these awesome games.
Twilight Imperium 3rd & 4th Edition
The biggest, most epic board game ever created.  Take Risk, put it on an interstellar scale, add politics, diplomacy, tech trees, multiple unit types, production and logistics rules, and a complicated victory point system.  If we're playing this, we're scheduling it ahead of time and we're taking an entire weekend to do it.
We also now are in possession of the 4th Edition, which is a lot like 3rd edition but smoother rules-wise and more brutal play-wise.  Honestly, we will likely never play 3rd ed again, but still…we have it, and it gave us some beautiful days.
The Resistance
Fun, short party game involving lying to your friends.  Very adversarial, and get ready to choke the person sitting next to you out if we get this little baby out.
A Few Acres of Snow
One-on-one deck-building war game simulating the French and Indian War.  Tough learning curve, and the two-player format makes this one extraordinarily angsty.
Archipelago
One of the best games we own, even if the design ended up a little accidentally racist.  Semi-cooperative game where you have to both rely on your fellow players while simultaneously trying to stab them in the back.  Makes for some interesting player dynamics, and the multiple systems work very well to create an intriguing playing experience.  Please don't turn the box upside down.
Fury of Dracula
Many-on-one game of hunting Dracula down through gothic Europe and staking him.  Dracula's moves are hidden and he gets to lay traps for the party.  Really fun game, can get cerebral.
Tales of the Arabian Nights
Competitive choose-your-own-adventure game.  Fun way to pack some excessively dramatic reading.  Helps that other players read your fate aloud to you.  Competitive, but tends not to be viscerally show; this game is more about telling your friends they had to run away from lions or they've been imprisoned by djinn.
Ghost Stories
Co-operative game where up to four players are Taoist monks trying to protect a village from an invading horde of ghosts.  Fabulous puzzle, co-operative game so no real bitterness afterward.
No video available; the review of Ghost Stories is text only.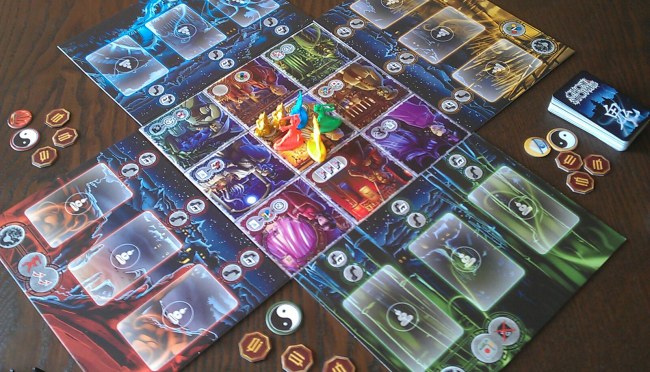 Mysterium
Another co-op where one player plays a ghost and hands out clues to her murderer to the other players.  The clues are in the form of gorgeous but very avante garde paintings.  Good fun, no bitterness, and a tough game.
Spyfall
Our party game of choice.  Up to ten players, and one of them is the spy.  The entire game consists of asking and answering questions between players, all of whom but one should be able to ask and answer the questions.  Easy-to-learn rules and an intense, fast play.  This game gets better the bigger the group.
Review: Spyfall from ShutUpShow on Vimeo.
City of Horror
Zombie survival game wherein one feeds grandma to the zombies to keep them distracted.  As Grandma is played by one of the other players, well…this one can get pretty hostile.  What more do you need to know?
Again, the review on this one is text, not a video.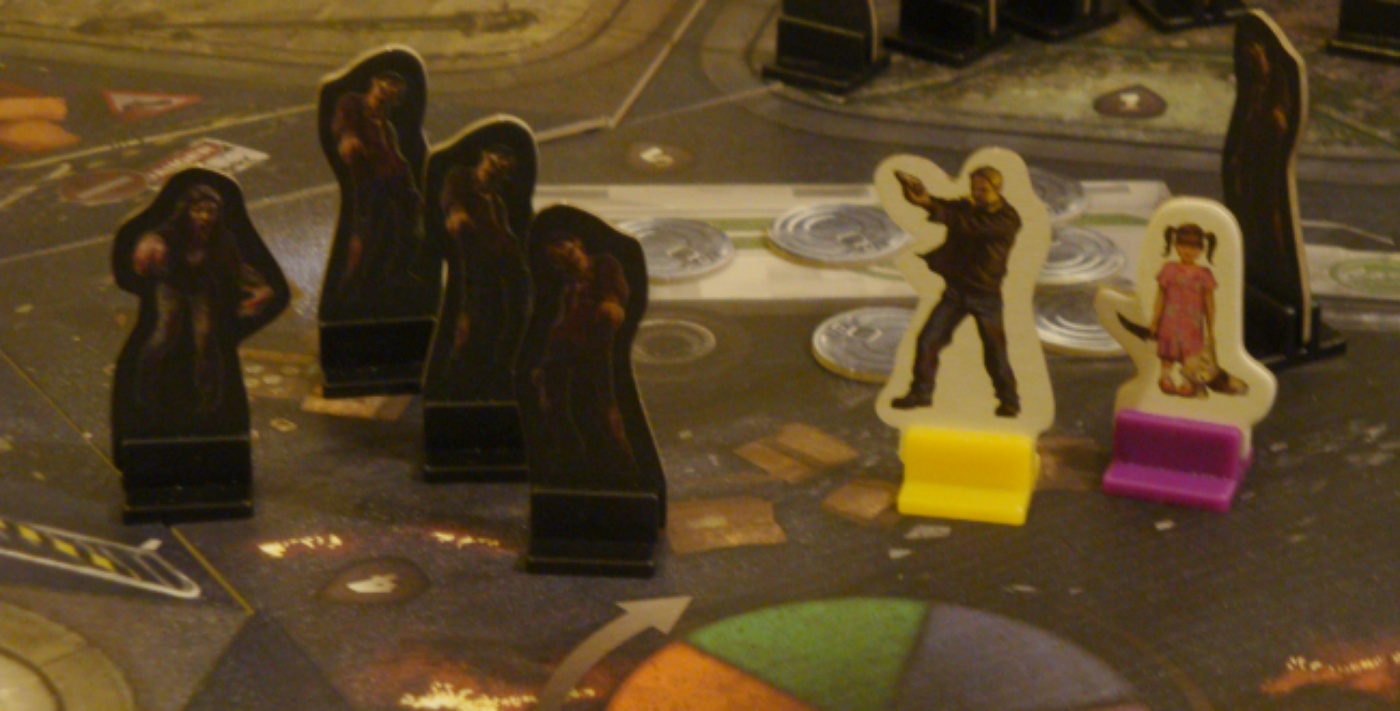 Lords of Vegas
Property-building economic game with a clean ruleset and just enough chance to keep things "dicey."
Freedom-The Underground Railroad
A historically accurate–and therefore depressing–cooperative board game wherein the players become conductors on the underground railroad, trying to free slaves from the South.  Great game for teaching history.  Terrible game for having fun, as even a win in this game will involve the players stacking up dead slaves like cordwood.
Descent
A fantasy dungeon run where one player is actively trying to kill the rest.  Asymetrical design, and can be played in campaigns.
Shadows Over Camelot
The quasi-almost-cooperative-except-one-of-you-is-probably-a-dick Bruno Cathalla original.  If you like the BSG board game, this is your baby right here.  Quests! Knights! Betrayal!
Once again, though, the review comes in text form for a full look at the game.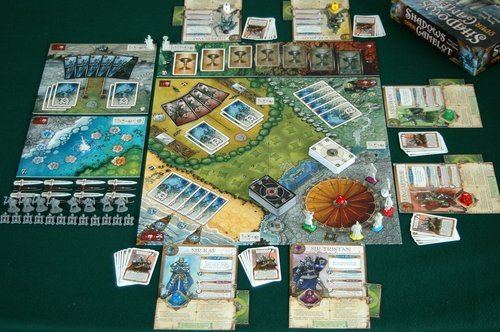 Legend of the Five Rings:  Battle for Rokugan
Ok, we own this one because it's an L5R property and we're nerds.  This is a game-of-thrones style conquest game.  No review postable, and we haven't actually tried it out yet.
Concordia
Esther and I kind of agree with Quinns on this one.  We'll let him tell you:
Sheriff of Nottingham
Or, colloquially, "What's in the bag you bastard?"  A great game where you're still lying even when you're telling the truth, and bribery runs rampant.
Dead of Winter
Our second Zombie-based game, Dead of Winter involves more semi-cooperative action and hidden roles, in addition to resource hiding and lying to your friends about whether you have any food or not.

Great Western Trail
Moving Cattle!  This one's a shout-out to Frog's childhood amongst the cattle of Eastern Washington.
Catacombs
A basic dungeon-runner…except that it is entirely played by flicking discs about the board!